Prom is one of the most critical events in a high school student's life, and finding the perfect venue is crucial in making it an unforgettable experience. However, finding a venue that fits a budget can be daunting. This article will explore some of the best budget-friendly venues in NJ for prom.
Knights of Columbus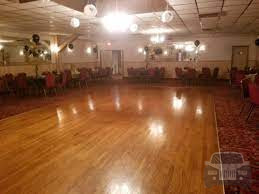 The Knights of Columbus is an excellent option for those on a budget. With several locations throughout NJ, they offer affordable rental rates and can accommodate large groups. Their venues have basic amenities such as tables and chairs; some locations even offer a dance floor. They also allow outside catering, which can be a great way to save money on food and beverages.
VFW Halls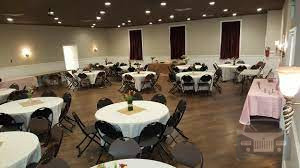 VFW Halls are another affordable option for prom venues. They offer a variety of sizes and layouts to accommodate different group sizes and event types, and some locations even have outdoor areas for photo opportunities. Rental rates are typically very reasonable and often have basic amenities such as tables and chairs. However, outside catering may be required.
Community Centers
Many towns and cities in NJ have community centers that can be rented out for events. These venues typically have large spaces accommodating proms and essential amenities such as tables and chairs. Rental rates are often very reasonable and may include access to kitchen facilities. However, outside catering may be required.
School Gymnasiums
Using the school gymnasium for prom can be a great way to save money on venue rental fees. Many schools offer discounted rates for using their facilities, and they often come equipped with everything you need for a successful prom, including a stage and sound system. Decorations can also be kept simple, as the gymnasium can serve as the backdrop for the event.
Outdoor Venues
Outdoor venues such as parks or gardens can be a unique and budget-friendly option for prom. They offer plenty of space for large groups and can be decorated with simple yet elegant decorations. Rental rates may be lower than traditional indoor venues, and the natural scenery can add an extra special touch to the event.
When planning a prom on a budget, being creative and thinking outside the box is essential. Plenty of affordable venues in NJ can provide a memorable prom experience for students without breaking the bank. With some research and planning, you can find the perfect budget-friendly venue for your prom.